Staff
As a Financial Advisor for Northwestern Mutual, I'm committed to helping my clients whether they are concerned for their own financial needs or those of their family or business. I don't do it alone. My associate helps make it happen.
We take customer service very seriously. If you have a problem, need assistance, want to schedule an appointment or have any other service need, let us know.  We look forward to assisting you.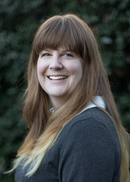 Wendy Laudette
Associate Financial Representative
Office 503-798-9262

What are your life goals? Your goals for your future are as unique as you are. Maybe you envision a business of your own. A house full of kids and grandchildren. A vacation home in your favorite place. A meaningful career. Whatever you imagine, we can help you reach your goals with a personalized financial plan.
A long-forgotten life insurance contract brings joy to the unsuspecting policyholder.  A niece with overwhelming medical bills has debts cleared because of a caring relative.  A local university assists financially struggling students because a generous donor gifted his policy for their benefit.  Two young children will be able to attend college because their parents planned ahead and had policies in place in case of premature death.  These are just a few of the real stories I've been part of at Northwestern Mutual.

So. What do you want your story to be?  We look forward to hearing what you want to create.  We'd be honored to help you make yours a distinctive and amazing tale. You're the author of what comes next so let's get started!